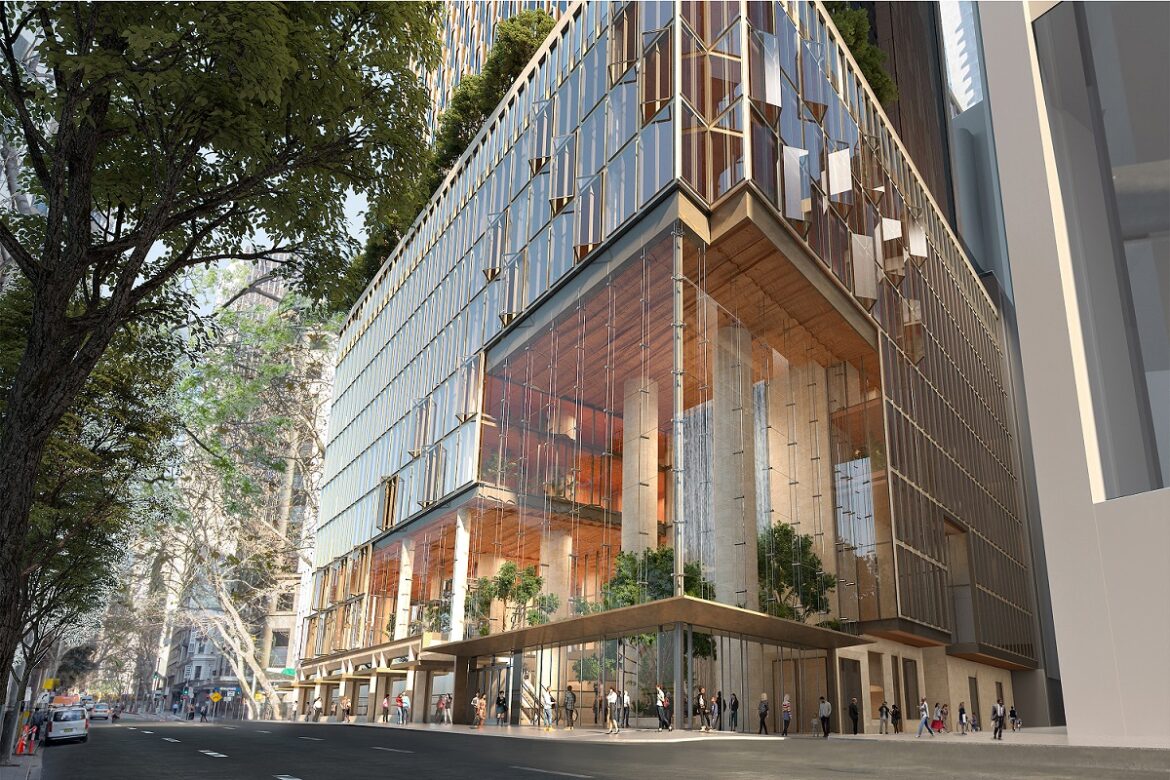 IIMBE is working with developer partner MIRVAC to help deliver an ambitious premium-grade tower in central Sydney at 55 Pitt Street.
Winner of a City of Sydney international design excellence competition, the 55 storey, $1.5 billion Pitt Street development could reach up 232 metres in height and is set to transform the skyline of the city.
IIMBE will work as MIRVAC's Project BIM Manager implementing informed information management processes across the entire project and throughout each development phase, from design to project finalisation.
"We believe that developing a transparent process and fostering accountability across the whole Design and Construction Teams is critical. The implementation of consistent and repeatable processes, which provide the entire team with regular updates and feedback, allows adequate time to incorporate changes to the design between reviews," explained Patrick Fingleton, Digital Delivery Consultant at IIMBE.
IIMBE has created online dashboards that provide insight into the progress and ongoing development of the BIM/s. These are updated weekly and shared with the Design Team.
"Implementation of our robust digital production workflows provides the Project Team with a comprehensive view of how they are progressing."
IIMBE aims to provide the Design Team with insights into the development of each BIM, offering a series of simple visuals of current progress which enable a high degree of accountability.
"Typically, these tools improve outcomes, as potential problems are highlighted and communicated to all appointed parties early and at the same time."
The tower is expected to be completed in 2026. IIMBE will perform comprehensive model auditing and health checks throughout each phase and at critical milestones to ensure MIRVAC's digital requirements are being met. During design and construction, this work also ensures the BIM/s can be used as intended for construction sequencing/logistics (4D), quantity and material take-offs (5D) and facility management (6D) purposes post-handover.