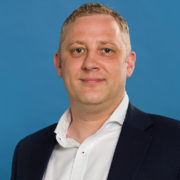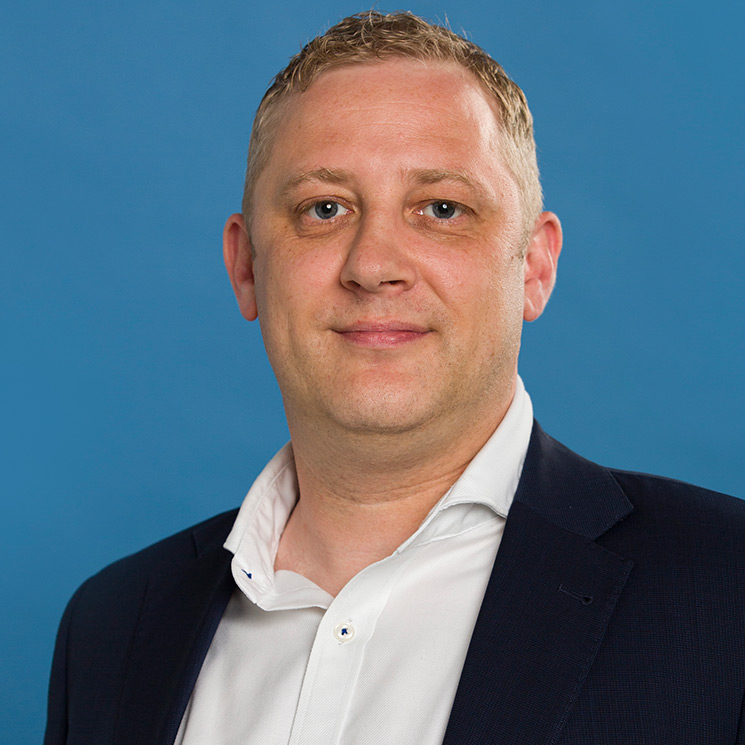 By Steve Appleby, Managing Director, IIMBE
As the world grapples with the urgency of addressing climate change, industries are undergoing a transformative shift to embrace sustainability as a core value. Australia, facing the escalating repercussions of climate-linked events, is actively seeking avenues to align its developmental approaches with carbon emission reduction objectives.
The global built environment shoulders a significant responsibility, contributing to a substantial 40% of annual global CO2 emissions. Within this, building operations are responsible for 27% of total emissions, while the materials and construction involved in buildings and infrastructure, known as embodied carbon, contribute an additional 13% on an annual basis. Decarbonisation is not where it should be, and significant work needs to be done for carbon neutrality to be reached by 2050. Targets aside, the real work comes in designing, constructing, and operating new and existing buildings to ensure that they do not generate the level of emissions that they do today.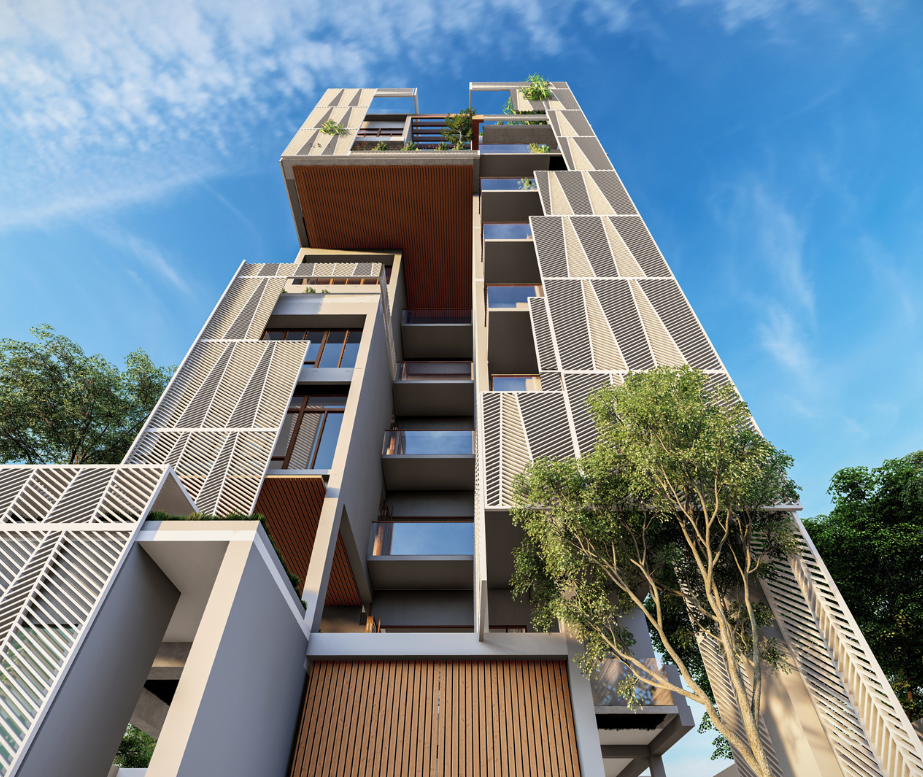 In a sector where tradition has often outweighed innovation, Building Information Modelling (BIM) stands as a call for change. More than just a 3D design model, BIM is a powerful innovative database of information that represents every aspect of a building. This holistic approach not only streamlines workflows and nurtures collaborative efforts but also paves the way for the construction of eco-friendly, energy-efficient infrastructure. A valuable tool for delivering on climate action targets, the sustainability benefits of BIM extend throughout the entire project lifecycle, with efficiency that stems beyond the initial design stage.
Precision in Planning and Design
The true potential of BIM lies in its ability to create comprehensive, accurate, and consistent designs right from the initial phases of a project. Through its lens, stakeholders can evaluate energy consumption, material selection, and carbon emissions over an asset's entire lifecycle. This empowers decision-makers to opt for sustainable alternatives when sourcing materials, determining construction methods, and operational strategies, effectively reducing the carbon footprint of their projects.

The choices that form the foundation of a building's design, made during the initial phases, such as the overall shape, ceiling heights, and exterior appearance, have substantial influence over the carbon footprint throughout the entire life cycle of the building. Thoughtful design strategies not only result in structures that emit fewer carbon emissions during operation, but they also frequently enhance comfort levels for occupants and attain higher degrees of occupant contentment. Such buildings usually offer greater adaptability, leading to extended lifespans.

Atlassian stands as a prime example of an organisation effectively harnessing BIM technology to pursue sustainability through innovative, thoughtful design. In collaboration with IIMBE, Atlassian has leveraged BIM's potential to reduce embodied carbon emissions and energy usage in their new Sydney headquarters, set to be finalised by 2026.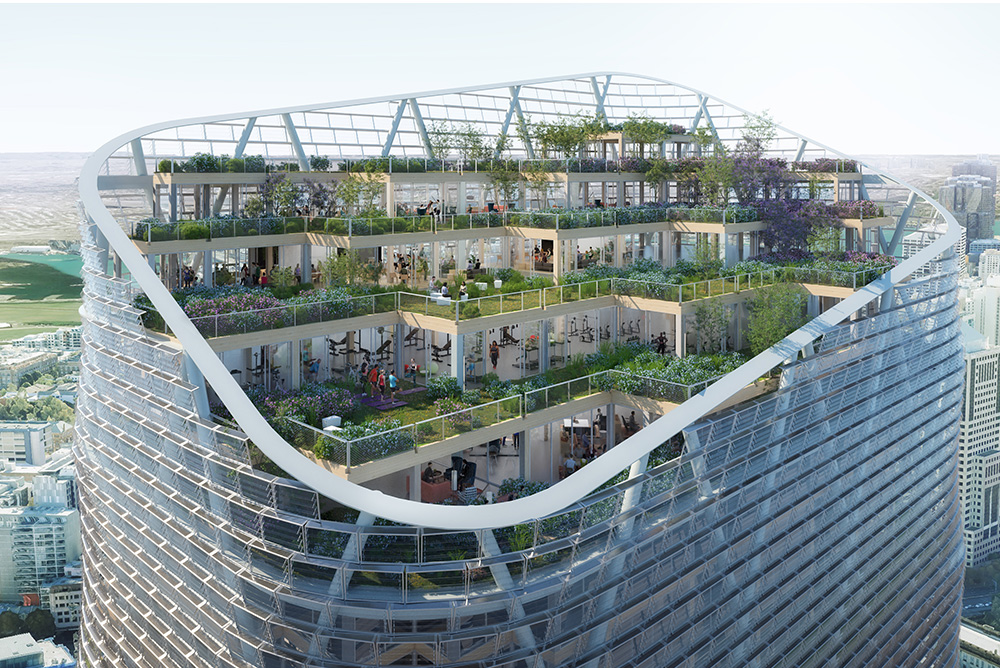 Atlassian's ambitious objective is to achieve a 50% reduction in both carbon emissions during construction and energy consumption compared to a conventional building, all while operating on 100% renewable energy. The building's design includes an electricity-generating facade system with self-shading capabilities to mitigate direct heat gain, along with mass timber construction that significantly minimises its embodied carbon impact. By capitalising on Sydney's mild climate, the adaptable facades enable substantial areas of each floor to function without mechanical cooling, working together with the innovative use of mass timber. This combined approach is projected to slash carbon emissions by 50% over a decade.
Enhanced Efficiency
At the core of these ambitious projects is the BIM process and its digital model – the hub for project data. Maintaining the accuracy of this model is key to mitigating errors in aspects like specifications, orders, and engineering. This precision becomes instrumental in empowering stakeholders to arrive at crucial decisions in the early stages of the process. Given that errors can prove to be costly, BIM functions as a pre-emptive measure, eliminating potential mistakes before they occur.
Traditionally, design failures were often attributed to miscommunication, information variability, and inadequate coordination among stakeholders. BIM overrides these limitations, offering a shared knowledge repository accessible to all stakeholders, ensuring that design anomalies and discrepancies are detected and addressed during the planning phase itself. This early intervention significantly reduces the chances of design failures that could otherwise cascade into resource wastage, rework, and needless carbon emissions.
Additionally, the building's layout and interior spaces can be thoughtfully planned to minimise the need for additional modifications, effectively reducing material waste. BIM also simplifies material optimisation through parametric modelling tools, streamlining the design process. These tools swiftly generate various design variations using parametric design principles, making it easier to adopt optimal geometric configurations.
Constructing a Sustainable Future
The future of BIM is dependent on changing the way we approach design to enable agility in decision making. BIM isn't an optional addition; rather, it's a fundamental element of the entire process. It's crucial to consider the sum of all parts. By adopting a comprehensive standpoint, we significantly enhance our ability to attain carbon neutrality and contribute to a healthier world, thereby forging a more sustainable future. BIM serves as a project management process, seamlessly integrating standards and workflows into day-to-day design and implementation procedures. Our objective should revolve around bridging the divide between design and operations, progressing the industry towards its sustainability objectives